News • 19/06/2023
Revolutionary Skincare Campus launched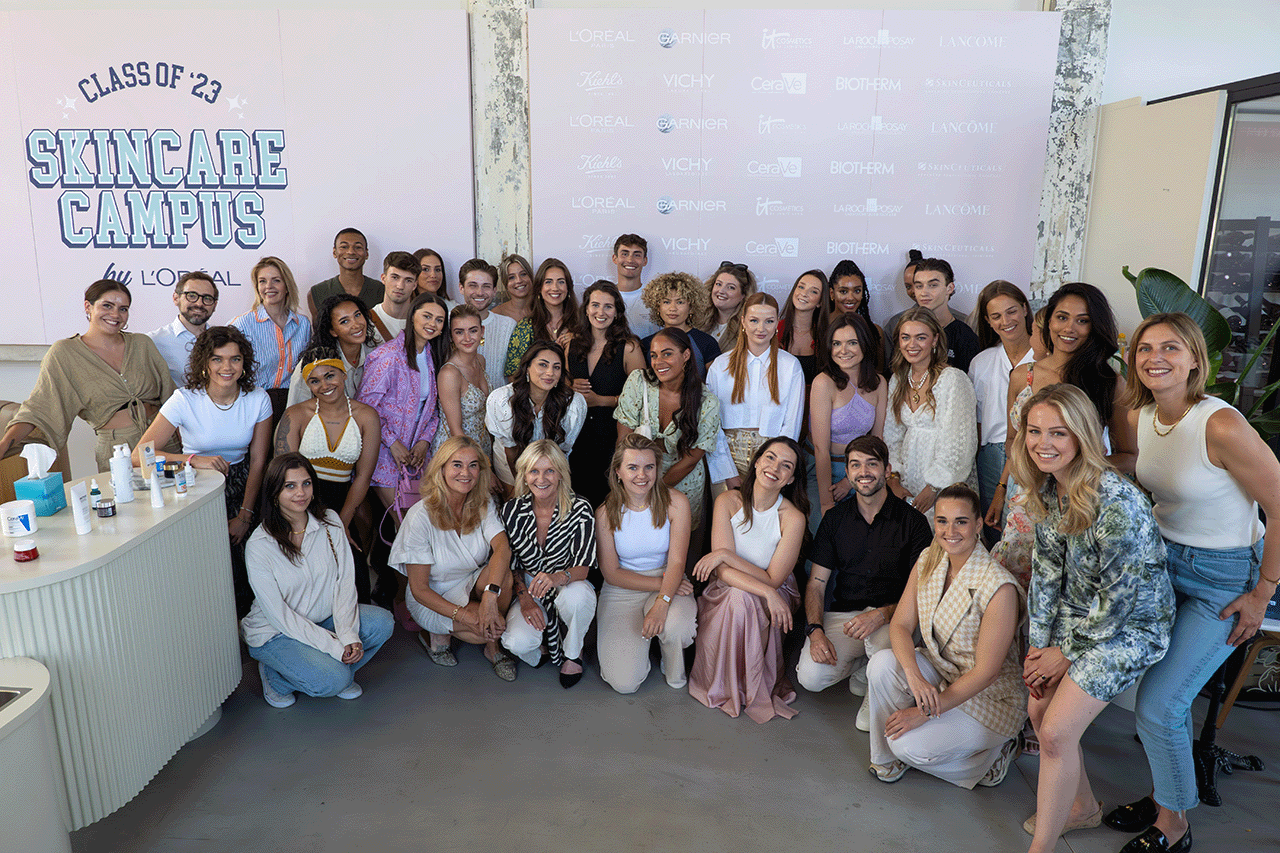 Revolutionary Skincare Campus launched by Scooperz and L'Oréal Groupe, a first in the beauty industry
Scooperz, a leading social media and influencer agency, proudly announces a groundbreaking initiative in collaboration with L'Oréal Groupe. On June 14th, the very first Skincare Campus was launched, a large-scale educational program aimed at content creators and skincare experts.
The Skincare Campus is a hybrid learning program designed to foster growth in the skincare market and promote high-quality skincare content. The Skincare Campus aims to increase Share of Voice (SOV) and Share of Market (SOM) in the beauty industry, build brand trust, and create valuable relationships with creators. The program is based on three pillars: improving the quality of skincare content by training creators in skincare, social media, and the brands of L'Oréal Groupe. Additionally, the Skincare Campus will ensure greater presence and engagement through content creation, supported by gamification and a grand prize. Furthermore, efforts will be made to build a loyal community and promote relationships with L'Oréal Groupe and its brands. After careful selection, Scooperz has chosen over 30 influencers to participate in the Skincare Campus, representing both emerging talent and established names. Over a period of six months, the program offers participants the opportunity to enhance their skincare content, expand their community, and develop new skills that elevate their content to a higher level.
Esther Goos, CEO at Scooperz, stated:
"With the launch of the Skincare Campus, we aim to elevate skincare content and build valuable relationships between creators and brands. We are excited about the potential of this program and the impact it will have on the beauty industry."
About Scooperz:
Scooperz is an international social media and influencer agency and is one of the fastest-growing companies in the Netherlands. As a pioneer in marketing, Scooperz helps leading brands stay ahead in the ever-changing world of social media and influencers.
About L'Oréal Groupe:
L'Oréal Groupe is a global beauty leader with 36 brands in 150 countries, including L'Oréal Paris, Garnier, Prada, Redken, Lancôme, YSL Beauty, Kérastase, and Vichy.
More news
Staying Ahead in a Moving World. Insights from the Experts.