News • 09/11/2023
[Cross Media Event] Inge Verhelst (Scooperz) about there Maxi-Cosi influencerevent
On October 18, the Cross Media Awards 2023 were presented at PHIL Haarlem. Scooperz was nominated for their Maxi-Cosi influencer event. We spoke with Inge Verhelst, Account Director of Social Media at Scooperz.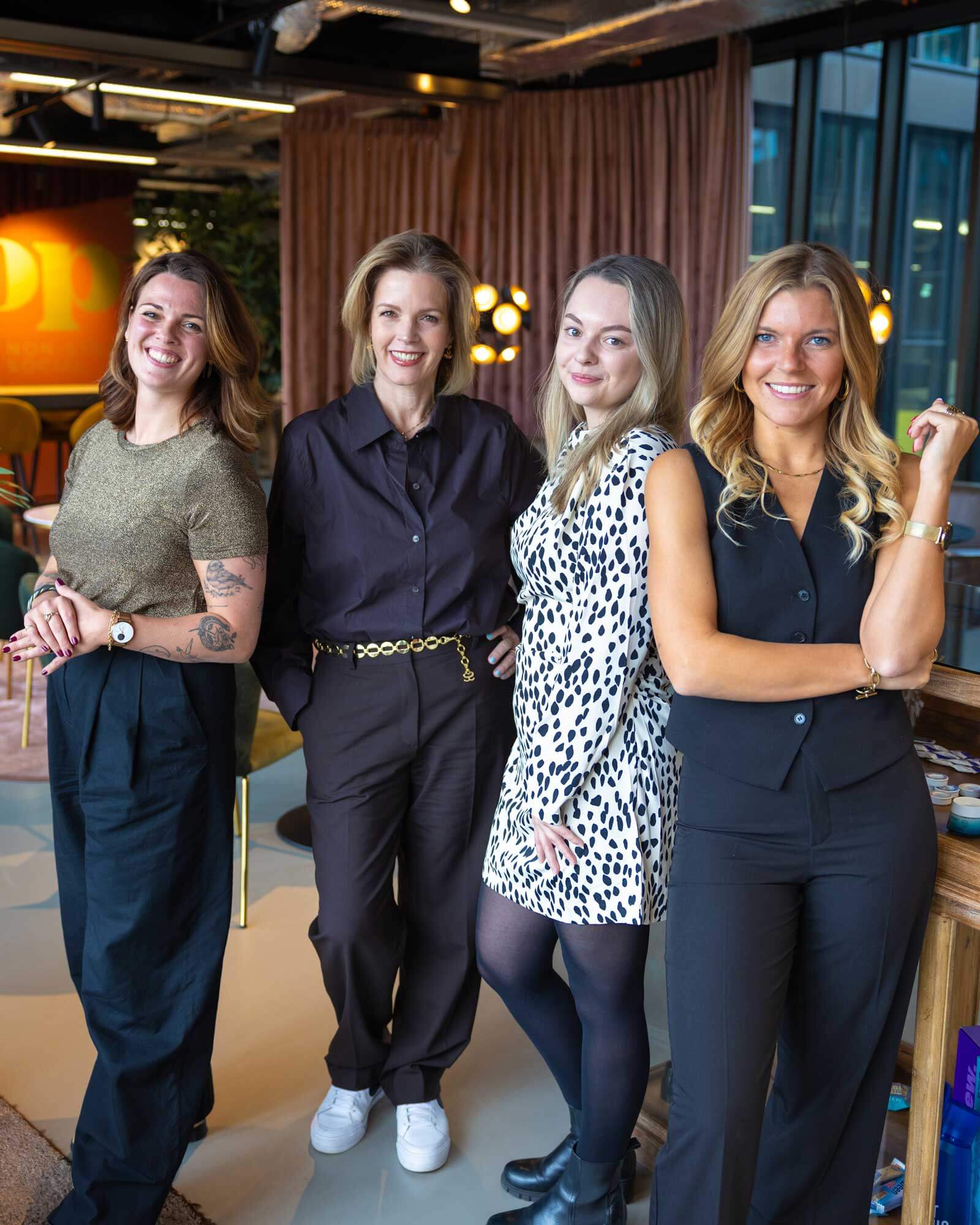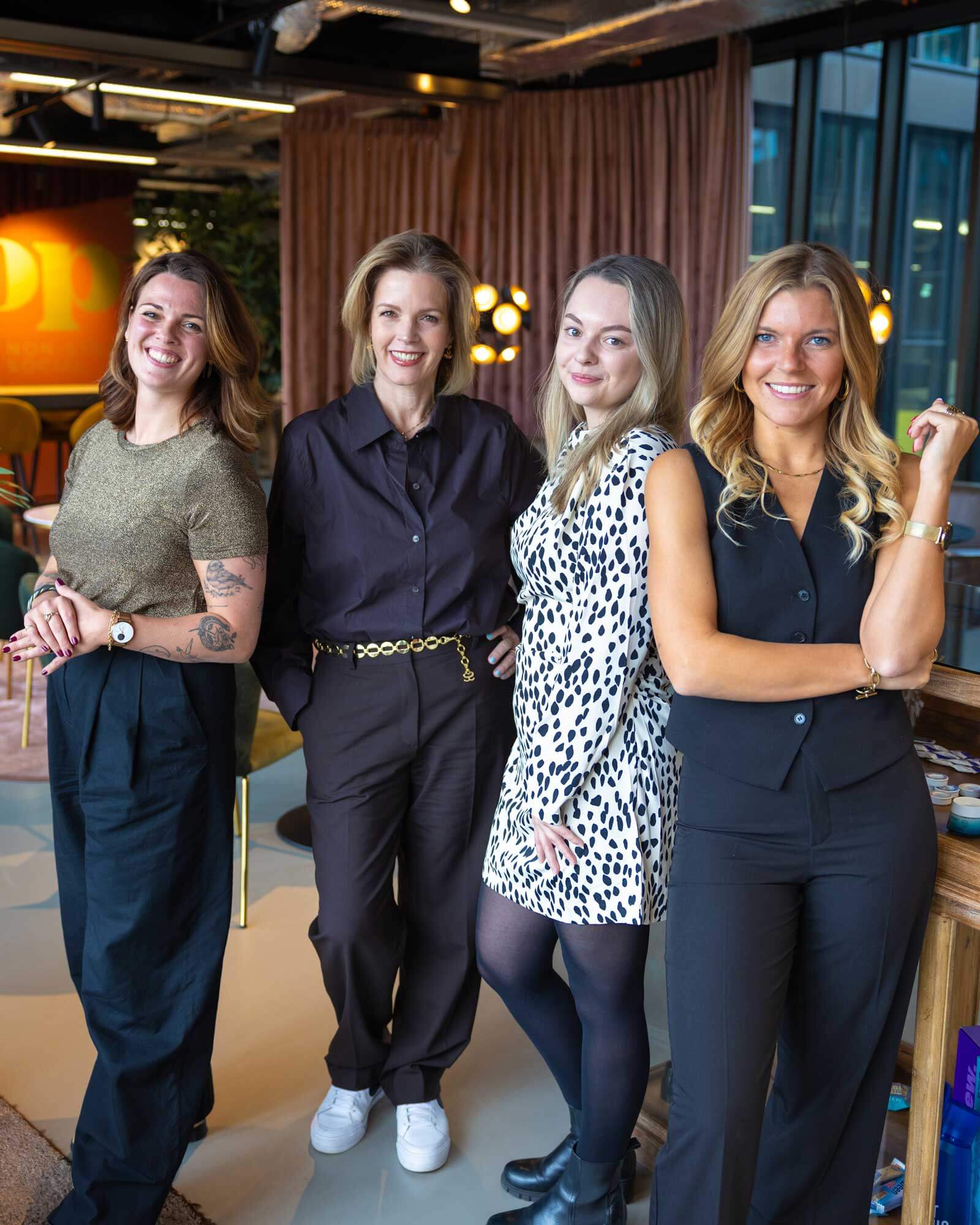 Can you introduce Scooperz?
Scooperz is an international social media and influencer marketing agency known for its strategic approach and innovative campaigns. As a pioneer in the digital marketing industry, Scooperz helps leading brands optimize their presence on social media and build sustainable relationships with their target audience. Scooperz is based in Breda and is among the fastest-growing companies in the Netherlands.
Who was the client for the event, and who were the event sponsors?
The client for the event was Dorel Juvenile Europe, a global leader in the production of baby products with a long history of quality and innovation. Dorel aims to provide families with safe, reliable, and stylish products that meet their needs and lifestyle.
What were the objectives of the event?
Marketing communication objective:
Uniquely profile and position the new, as-yet-unreleased Maxi-Cosi 360 Pro Family above all existing car seats.
Event objective:
Leverage the effectiveness and efficiency of 10 top European influencers to create maximum publicity via Instagram.
Strategy:
An event for 10 top influencers with Instagram as the chosen channel.
Tactic:
An unforgettable multi-day introduction event for our top influencers in Marbella with a unique off-duty mommy program. From pregnancy-proof yoga to a car seat game involving all generations of Maxi-Cosi car seats, this allowed influencers to experience the existing lack of convenience in car seats and how our new Maxi-Cosi offers a solution.
Can you describe the event?
It wasn't a cold, corporate product demonstration for the influencers; instead, it was an unforgettable Maxi-Cosi 360 Pro Family event. In Marbella, our internationally charismatic influencers and leaders within our target audience, expectant and young mothers, were literally wrapped up and immersed in the world of young mothers and the new Maxi-Cosi for three days.
It was a bold choice; only 10 influencers had to become the communicators for the European launch campaign of this revolutionary car seat, starting from the point of "Maxi-Cosi; we've got your back."
The entire PR budget was allocated to 10 international macro-influencers to achieve optimal intrinsic and emotional commitment from our target audience through Instagram, a hyper-concentrated approach.
Inspiring and connecting through our influencers were the chosen key communication parameters. These also formed the core in the inspiration phase of a car seat. Future parents seek the optimal car seat during the orientation phase, followed by deliberation in the elimination phase. Our new Maxi-Cosi 360 Pro Family had to stand out above all competitors. This is why we chose 100% influencer marketing to inspire (emotion) and inform (knowledge) and activate (post) through Instagram Reels and Instagram Stories.
We had something truly new to share and had to convince our target audience in the complex decision-making process where convenience is now accessible to young parents.
Our challenge was: how to leverage the effectiveness and efficiency of our influencers? The chosen solution was an unforgettable influencer event, allowing our 10 international influencers to perform at their best.
International and national influencers were treated to an overwhelming program, both literally and figuratively, to maximize their charisma. Through the event experience created by Maxi-Cosi, we aimed to ensure our influencers would post at their best. Our challenge was to allow them to fully experience their off-duty mommy time and the Maxi-Cosi 360 Pro Family.
The influencer event was a three-day program like never before experienced by our pampered, young mommy influencers. From yoga in nature to a car seat game involving all generations of Maxi-Cosi car seats, it allowed influencers to experience the existing lack of convenience in car seats, for which our new Maxi-Cosi 360 Pro Family offered the solution.
More news
Staying Ahead in a Moving World. Insights from the Experts.