International
Community – Miele
How can we protect a brands reputation on social media while bringing them closer together with their customers?
Strong online
presence to
connect with
customers
and fans
Miele is a well known German-based company that produces high-end household appliances such as washing machines, ovens, and vacuum cleaners. Founded in 1899, the brand has a long history of producing innovative and high-quality products that are designed to make everyday life easier and more enjoyable for consumers. Miele's focus on quality, innovation, and sustainability has helped it become a household name and a leader in the premium appliance market.






Miele, a leading household appliances brand, partnered with Scooperz to manage their online communities in the Benelux region. Scooperz plays a critical role in maintaining Miele's brand reputation and fostering customer engagement by managing Miele's online community, facilitating customer service, ensuring engagement with fans, and monitoring community sentiment.
With a team of social media experts providing round-the-clock monitoring, Scooperz ensures that every customer inquiry is promptly and professionally answered, helping customers use their appliances effectively and enjoyably. Managing the volume of online conversations from customers and fans is one of the key challenges that Miele faced, but Scooperz helps Miele remain a trusted and respected brand.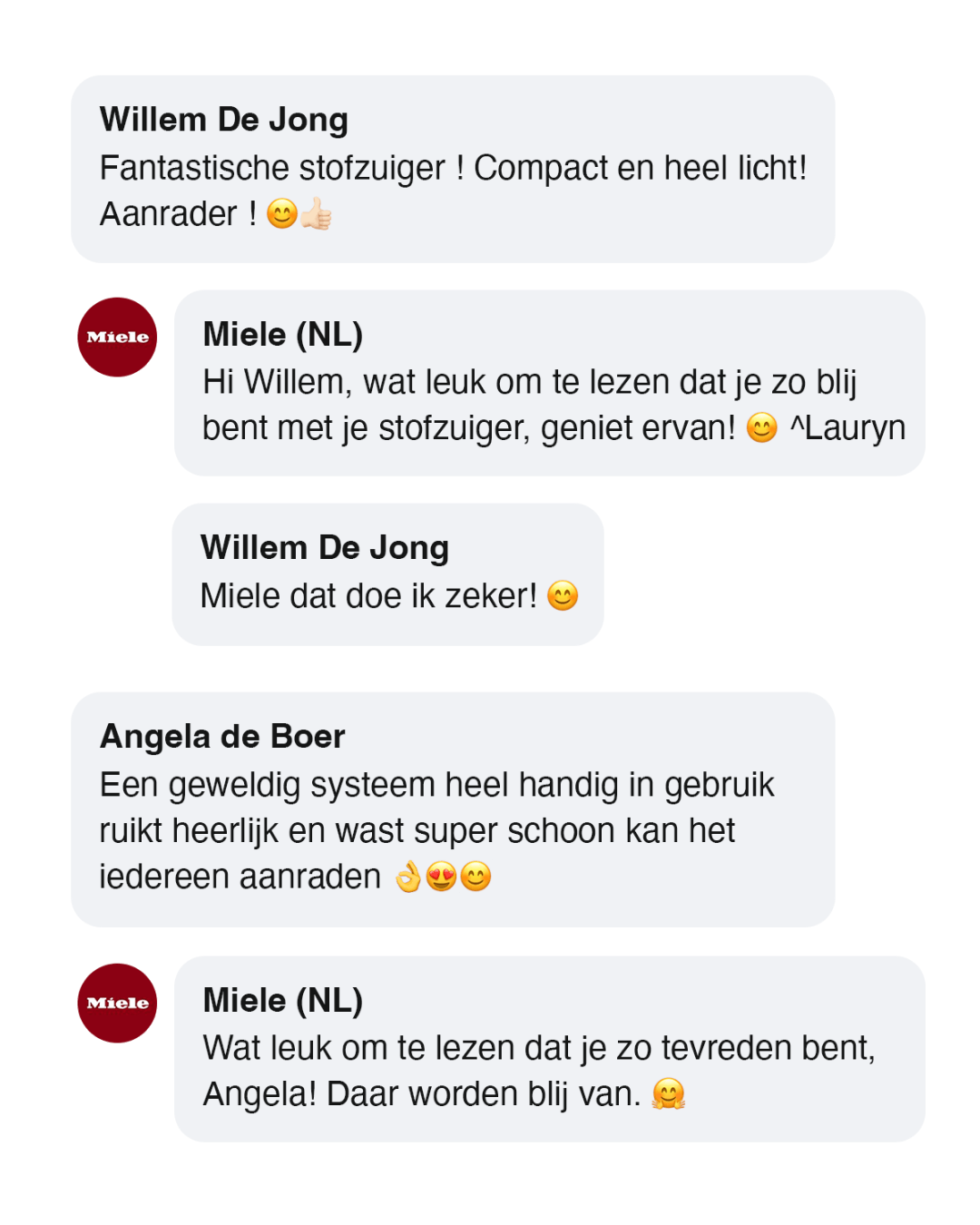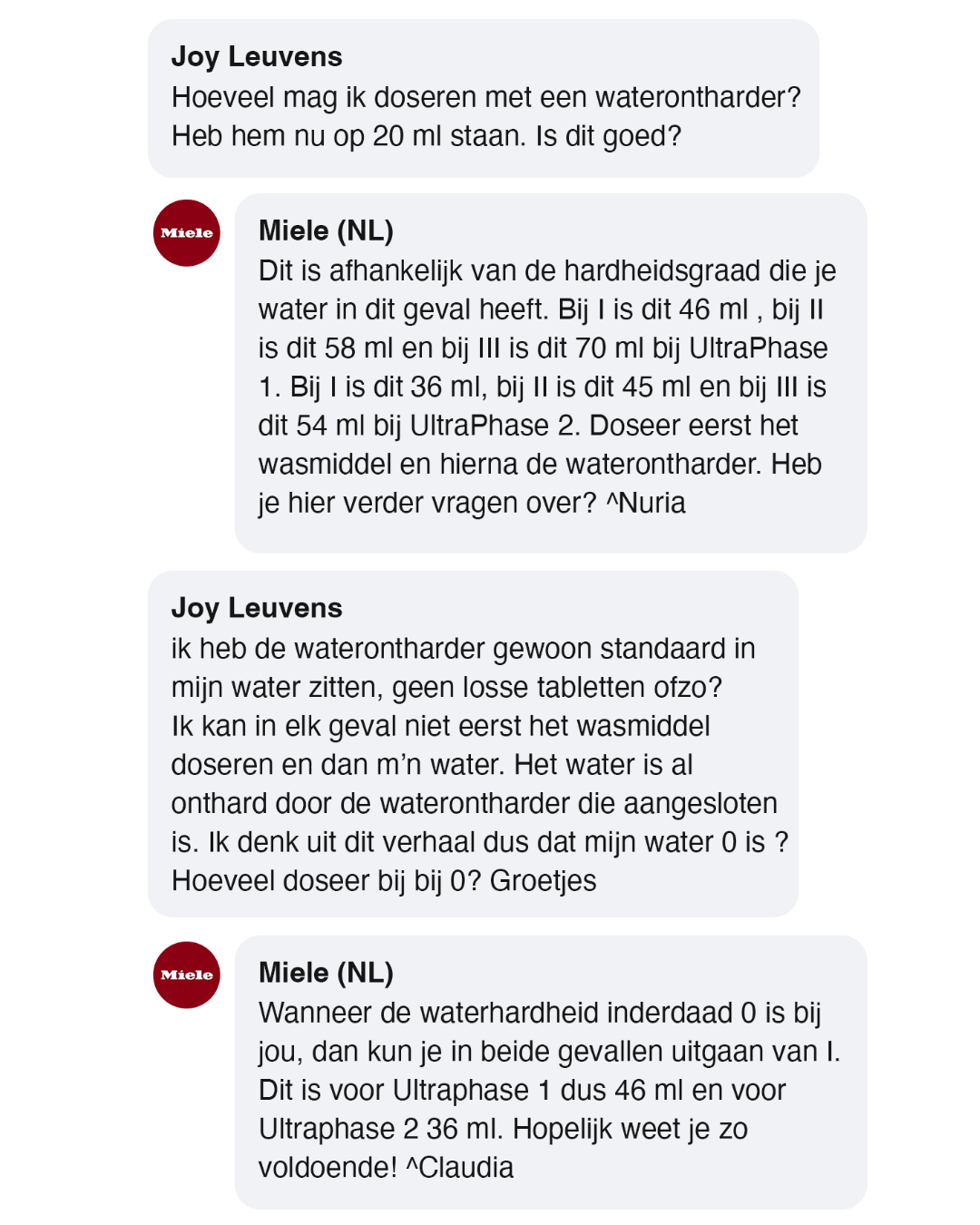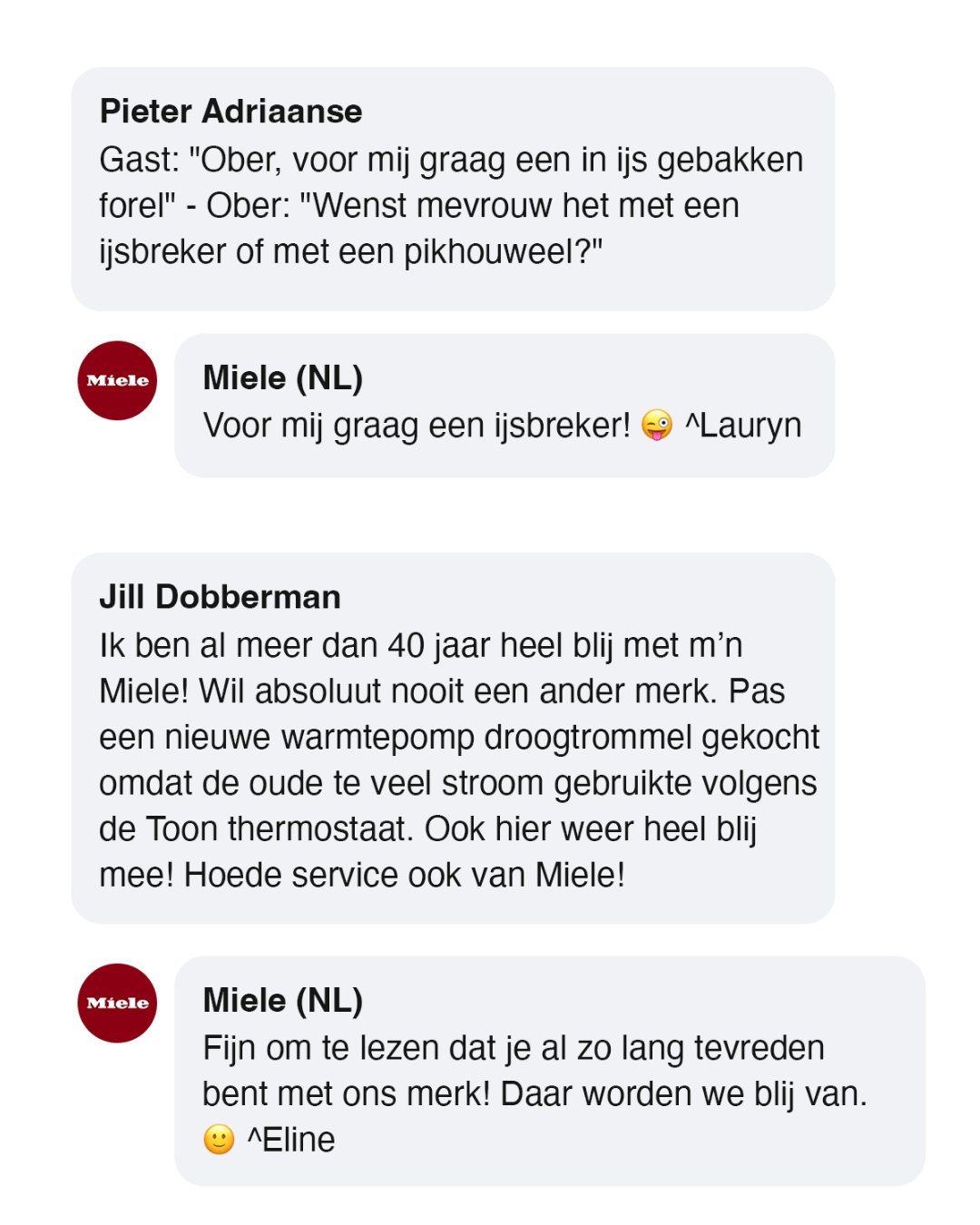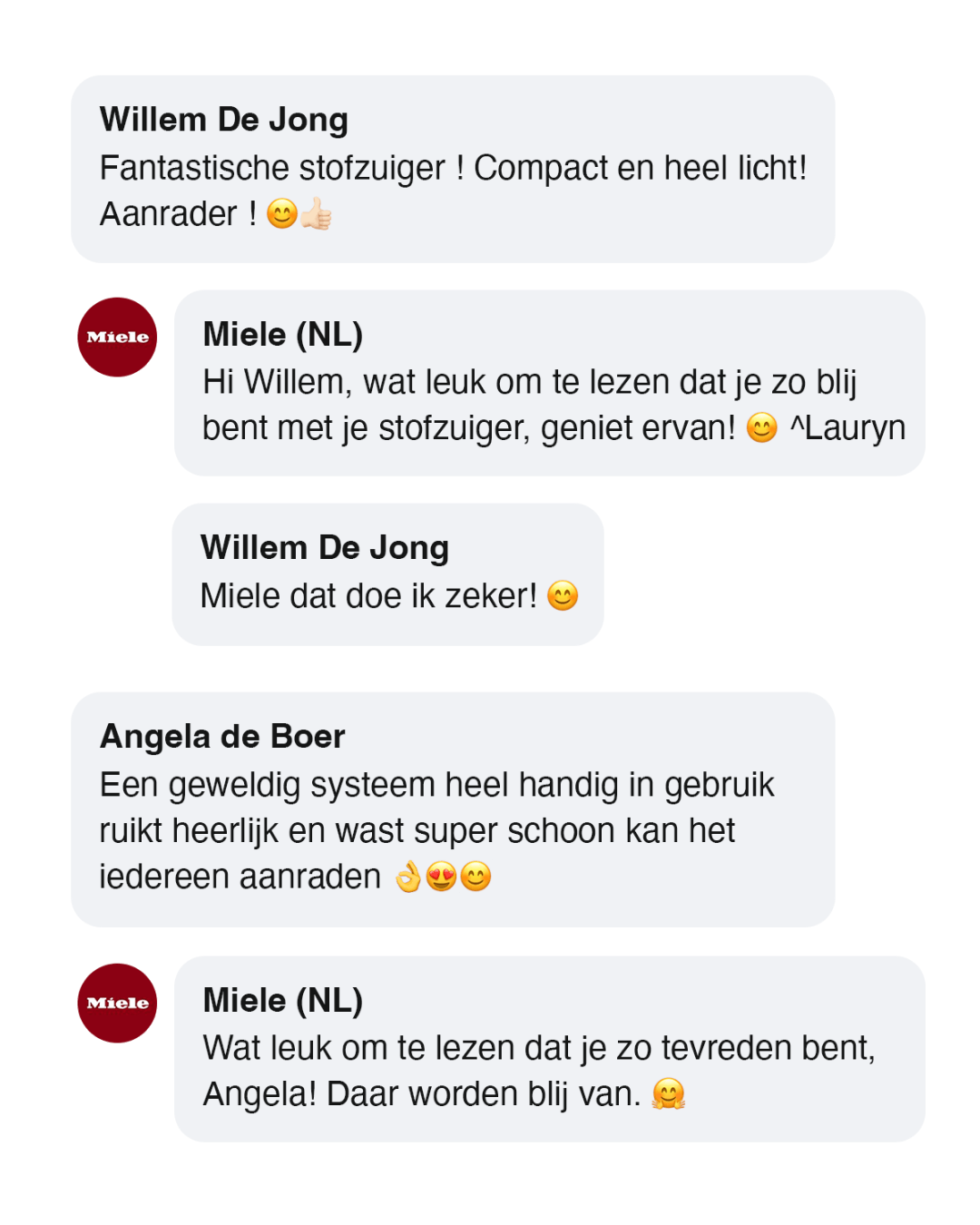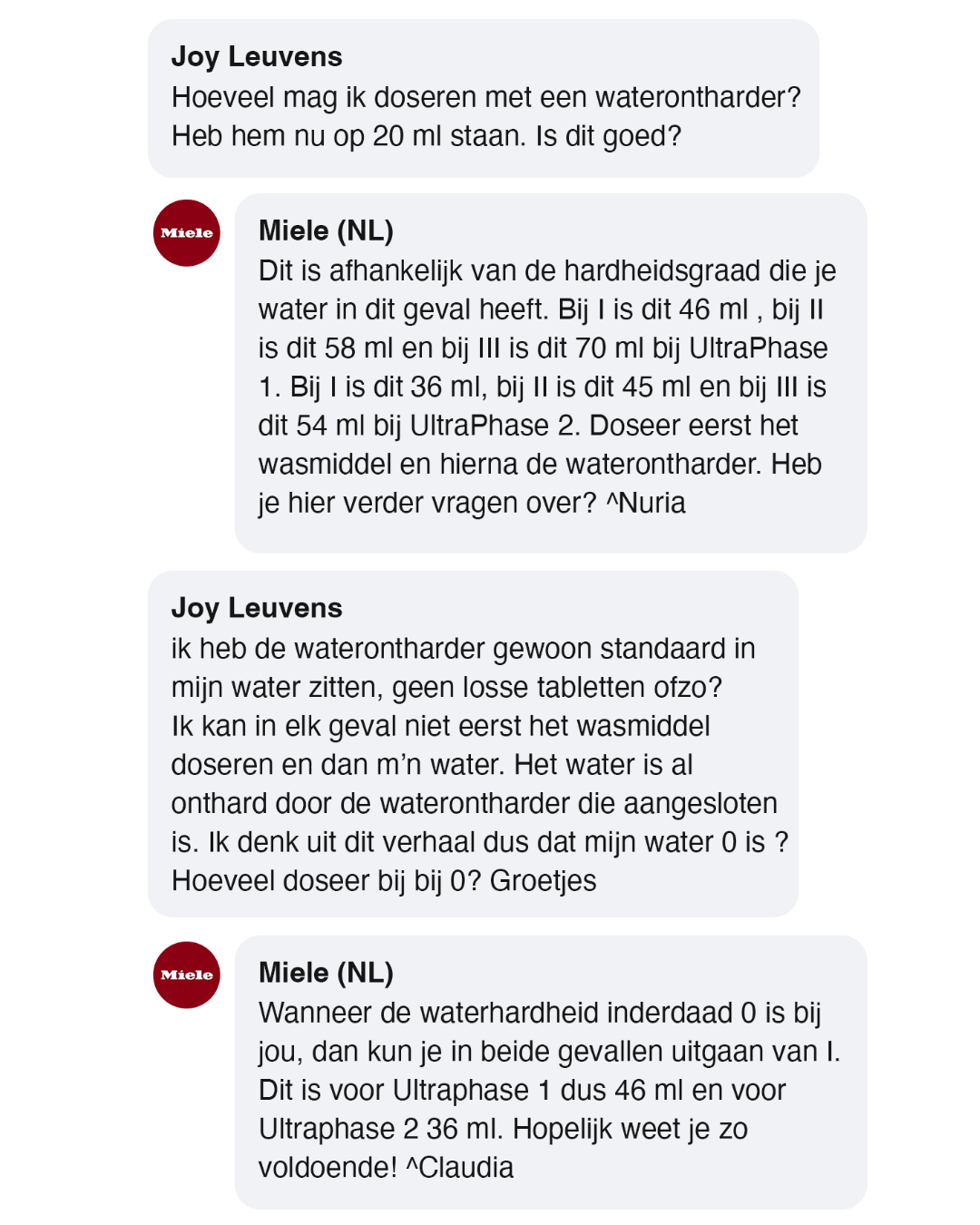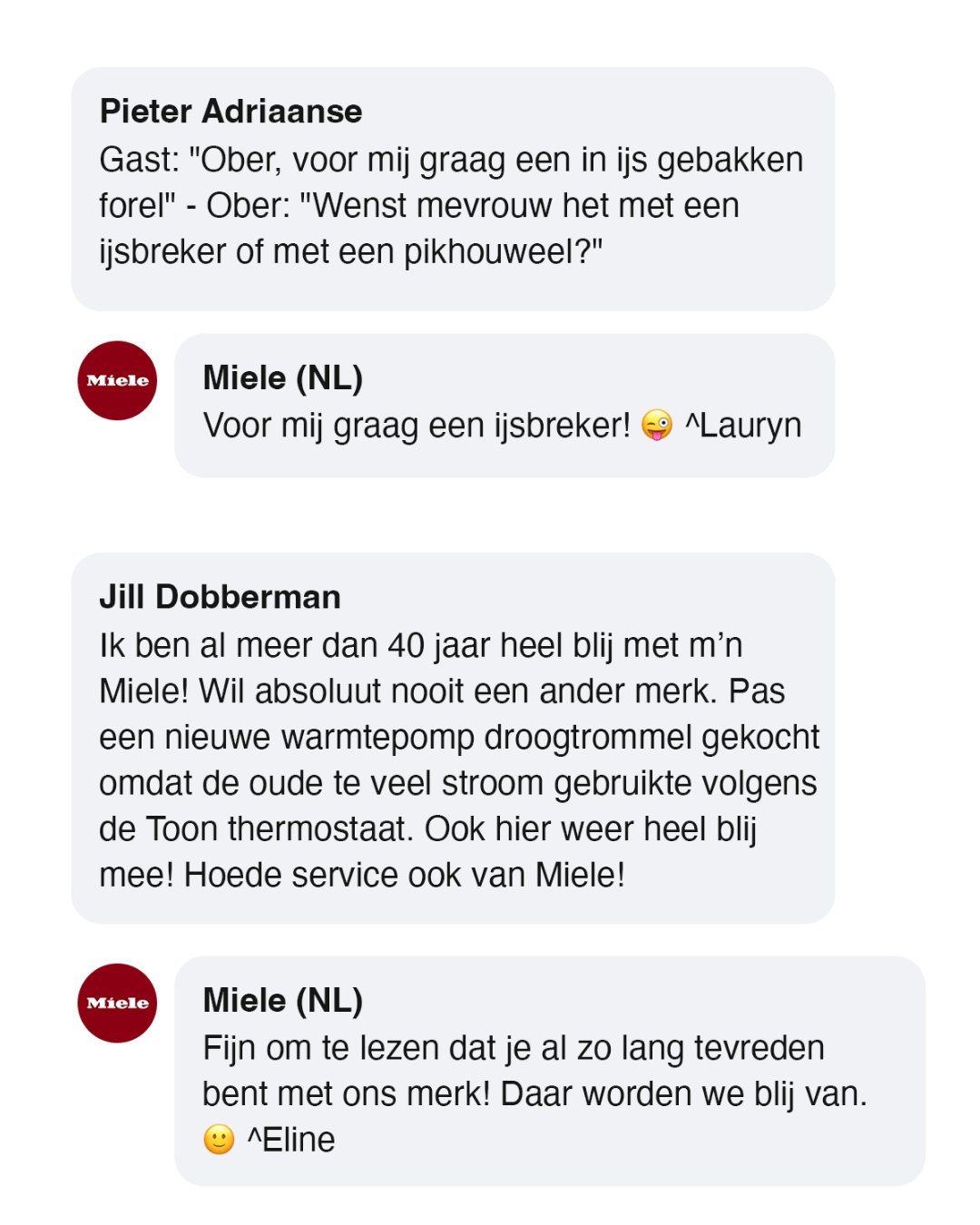 Stay ahead
of the
competition
with
Scooperz
Building on this, Scooperz's engagement with fans helps to create a sense of community around the Miele brand. By sharing informative and engaging content on social media and responding to customer comments and feedback, Scooperz helps to foster a positive and supportive online environment where customers can connect with each other and with the brand.
Finally, Scooperz's role in monitoring community sentiment helps Miele to stay ahead of potential issues and trends in the market. By keeping a close eye on customer feedback and sentiment, Scooperz can help Miele identify opportunities to improve its products, services, and overall customer experience.
International community management services for Miele in the Benelux region are essential for maintaining the brand's reputation, fostering engagement with customers, and shaping its social strategy. By providing online customer service, engagement with fans, and monitoring community sentiment, Scooperz helps to ensure that Miele remains a trusted and respected brand in the premium appliance market.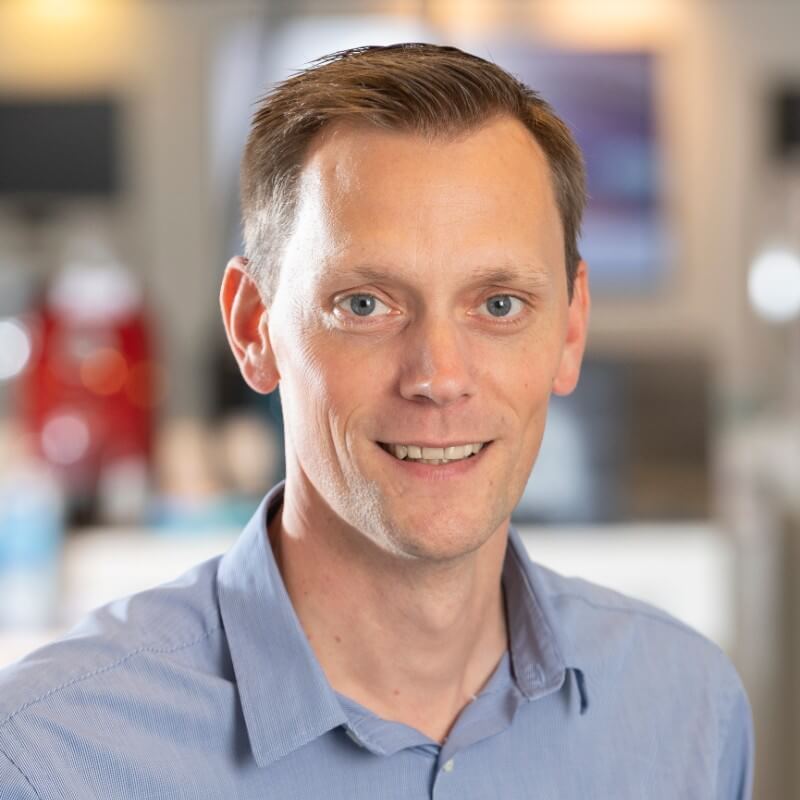 Uriah de Pauw
Head of contact center
Scooperz has a no-nonsense and pragmatic approach. In addition, they also think along to take the customer experience to a higher level.
Check case
More cases
We work for the world's most influential brands to create, design and execute innovative social and influencer strategies that deliver next level results.